Local SEO Audit: Your Blueprint for Business Success
From understanding the essence of local SEO to actionable audit steps, this guide unveils the secrets to boost your business's local visibility and customer engagement.
Have you ever walked down a bustling city street and, despite being surrounded by dozens of stores, you pull out your phone to find the nearest coffee shop? Yep, me too. It's the digital age, and whether we're across the street or a few miles away, we rely on local searches. This is where local SEO comes into play, and why conducting a local SEO audit can be the game changer your business needs.
What is local SEO?
Imagine you're at a giant concert. There's a sea of people, all trying to get noticed. But, amongst that crowd, there's a specific group with glowing neon signs, making them stand out. That's what local SEO does for businesses in the vast concert of the internet.
It's not about reaching everyone in the world; it's about ensuring that when someone nearby is looking for what you offer, your business shines bright with its neon sign, directing them straight to you.
Small businesses, cafes, local boutiques – they don't necessarily want to attract someone from halfway around the world. They want the local folks, the ones who can pop in anytime. Local SEO is their ticket to standing out in the community.
Why every business needs a local SEO audit
Here's a scenario for you: you've got this super cool shop downtown. People love it, but strangely, whenever locals search for products you offer, your name's nowhere to be seen. Maddening, right? That's where the local SEO audit waltzes in.
Boosting local visibility: Think of the local SEO audit as your business's vision test. It spots the blurs and sharpens your visibility so that locals can find you effortlessly.
Enhancing customer experience: Ever tried searching for a place, only to find its listed address leads you to an empty lot? Frustrating, isn't it? An audit ensures your potential customers never experience that with your business.
Outperforming competitors: The local market can be fierce. One day you're in, the next day you're...well, not so in. A local SEO audit is your strategy playbook, giving you a leg up on the competition.
Spotting improvement areas: Ever had one of those Aha! moments when you realize something that's been right in front of you? A local SEO audit does just that – highlighting what you've been missing in your local SEO game.
Steps to conduct a comprehensive local SEO audit
Roll up your sleeves, it's time to dive deep!
Keyword analysis
Remember our bustling city street analogy? Here, keywords are like the catchy store signs. They're what beckon people inside. But instead of Sale! or Fresh Coffee!, in the digital world, we have terms like best coffee near me or bookstores in [city name]. Identifying and optimizing for these local gems is your first step. And guess what? There's a myriad of tools waiting to be your best friend in this keyword quest.
Google My Business listing audit
Consider this your business's digital storefront. It's where potential customers peek in, check out your hours, gawk at photos, and read reviews. Now, ask yourself: Is everything there accurate? Does it show your business in the best light? Making sure this listing is in tip-top shape is vital.
On-page SEO audit for local search
Your website is like your store's interior. Every product placed, every sign hung, matters. Translating this to the digital realm, it's about ensuring location-specific keywords are woven seamlessly into titles, content, and meta descriptions. And let's not forget the local schema markup – it's like giving Google a detailed tour of your store.
Citation and directory listing audit
Ever heard the phrase, It's not what you know, it's who you know? In the world of local SEO, it's not just about who you know, but where you're mentioned. Consistency is key here. Your business details should be the same, whether someone finds you on Yelp, TripAdvisor, or a local directory.
Reviews and reputation management
Would you trust a place with tons of bad reviews? Probably not. Just as we look for recommendations from friends, online reviews have become our digital word-of-mouth. Embrace them, respond to them, learn from them.
Mobile friendliness and page speed audit
Imagine a customer walking into your store and having to wait ages just to ask a question. Not ideal, right? The same goes for your online presence. In a world that's rapidly going mobile-first, ensuring your website is speedy and mobile-friendly isn't just nice – it's essential.
Backlink profile analysis
Think of backlinks as your community reputation. If the local expert or popular venue recommends you, that's a big deal. Similarly, having quality websites linking to yours is a major credibility boost.
User experience (UX) and conversion rate audit
Ever been to a store where you just couldn't find what you wanted, despite it being right there? That's what a poor UX does to your online visitors. Audit this to ensure your website is as intuitive as walking into a well-organized shop.
Get Your Free On-Page Content Checklist
Boost Your Content Quality: Just enter your email and get our essential On-Page Content Checklist straight to your inbox.
3k+ people have downloaded this checklist.
Your email is secure and won't send you any spam.
Tools and software for a successful local SEO audit
Alright, time for some tool talk. From Moz Local for citation consistency, to Google's very own PageSpeed Insights for that speed check, to Screaming Frog for on-page insights – there's a tool for every aspect of your audit. Dive in, explore, and pick what works best for your business.
Common mistakes in local SEO audits
Hey, we're all human, and mistakes happen. But here's the thing: some of these blunders can cost you big time. From overlooking NAP inconsistencies to neglecting mobile optimization – being aware of potential pitfalls is half the battle won.
Why start your local SEO audit now?
You see, every day, potential customers are scouring the web, trying to find services or products just like yours. And every day you don't optimize your local SEO, is another day they might end up choosing someone else. Ouch, right?
But here's the silver lining: You've already taken the first step by reading up to this point. You're armed with the knowledge. Now, all that remains is the action.
So, where do you begin?
Self-Audit: Use the guidelines provided here and start with a basic audit yourself. No one knows your business better than you do. Dive into your Google My Business listing, double-check your NAP consistency, or just ask friends and family to navigate your site and give feedback.
Engage with the community: Your locals are your biggest assets. Organize community events or online webinars. Engage on local forums or social media groups. Remember, every interaction is a potential for a valuable backlink or a glowing review!
Continuous Learning: The digital realm is ever-evolving. Just like you'd upgrade your store's interior or offerings, your online presence needs the same tender love and care. Keep abreast of the latest trends in local SEO.
Seek Professional Help: Sometimes, we all need a little help. And there's absolutely no shame in that. This is your business, your dream, and you'd want the best for it. So, if diving deep into the technicalities of an SEO audit feels overwhelming, reach out. Whether it's a friendly chat to clarify doubts or a comprehensive audit, I'm here to help.
Understanding the outcomes of your audit
So, you've taken the plunge, whether by yourself or with a professional. The audit's done. But what next? It's like having a medical check-up. Knowing you have high blood pressure is one thing, but what you do with that information? That's what truly matters.
Prioritize the findings
Remember that time you tried to multitask and ended up getting overwhelmed? We've all been there. Once your audit is in your hands, resist the urge to tackle everything at once. Prioritize. Some issues might need immediate attention (like incorrect business details), while others (like backlink building) might be more of a long-term play.
Implement changes systematically
Ever heard of the domino effect? One small change can trigger a series of events. So, when you're implementing changes based on your audit, do it systematically. Track changes, keep backups, and most importantly, monitor the results.
Engage with your audience
You've optimized your site, you're climbing the local search rankings, and now, the traffic is pouring in. Celebrate? Absolutely! But also, engage. Respond to reviews, answer queries, and create a dialogue. After all, there's no point drawing people in if they're met with silence, right?
Learning and iterating
Look, here's something I've learned in all my years as a consultant: No one gets it right the first time. And that's okay. The digital landscape is dynamic. Algorithms change, user behavior shifts, and new trends emerge.
Keep an eye on metrics
You've put in the effort, now it's time to see it bear fruit. Using tools like Google Analytics, track your website's performance. Are more locals visiting? Are they spending more time on your site? This data is gold.
Seek feedback
Feedback, especially constructive criticism, is a gift. Regularly seek feedback from your customers and website visitors. Their insights can provide real, actionable ways to improve.
Regularly revisit and audit
Think of your local SEO strategy as a garden. You can't just plant flowers and forget about them, right? Regularly revisiting your strategy, updating your content, and yes, conducting periodic audits will ensure your garden stays blooming and beautiful.
The bigger picture
In the grand scheme of things, a local SEO audit is more than just a checklist or a strategy. It's about understanding your community, serving them better, and growing with them.
Your local community is your backbone. They're the ones who'll recommend you to their friends, support you during tough times, and celebrate your successes. By optimizing your local SEO, you're not just increasing your visibility; you're building and nurturing relationships.
Remember, at the end of the day, it's not just about being seen. It's about being valued, being remembered, and being cherished.
So, as you embark on this local SEO journey, think of it as a dance with your community. Sometimes you lead, sometimes you follow, but together, you create something beautiful.
Ready to dance? Let's get started. Reach out, and let's make your business not just another name, but a beloved local icon.
Audit SEO Global

360° SEO audit of your website, study of your market, your competitors and the 4 SEO pillars to produce complete and personalized recommendations.

SEO Optimization

SEO strategy and SEO optimization of your website. New tree structure and planning of the different actions to be carried out on your website.

Reporting

Setting up of a monthly report and follow-up of SEO actions. The reporting allows to follow the positioning of your site as well as to analyze the various key indicators of your company from a referencing point of view.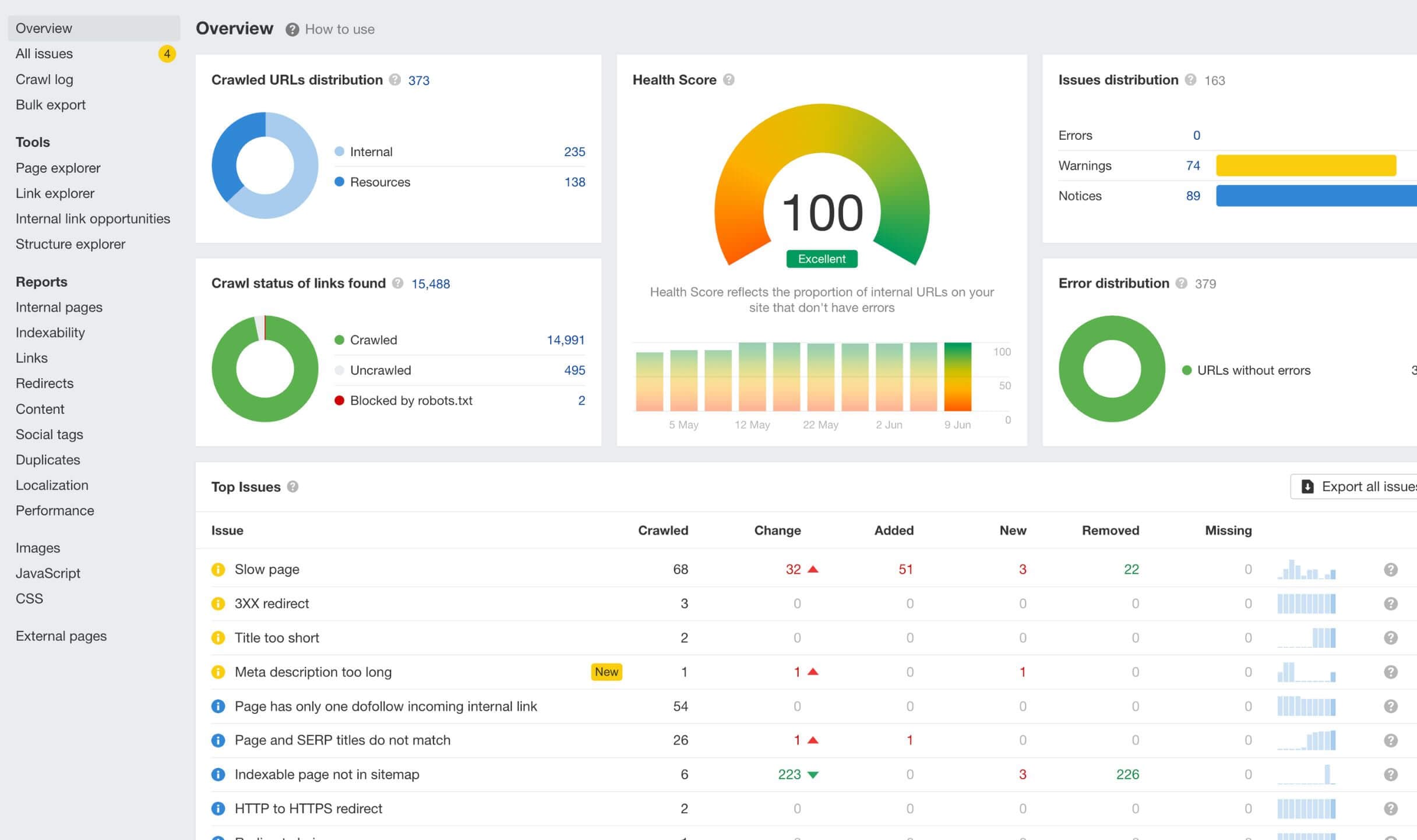 Keyword study

Identify relevant high-volume keywords on which you absolutely must position yourself to reach your target.

Personalized audit

Highlighting the blocking points as well as a list of SEO recommendations requiring little effort but many benefits.

Semantic cocoon

Produce a new site tree and word universe optimized for the positioning of your pages and to increase your conversion rate (UX)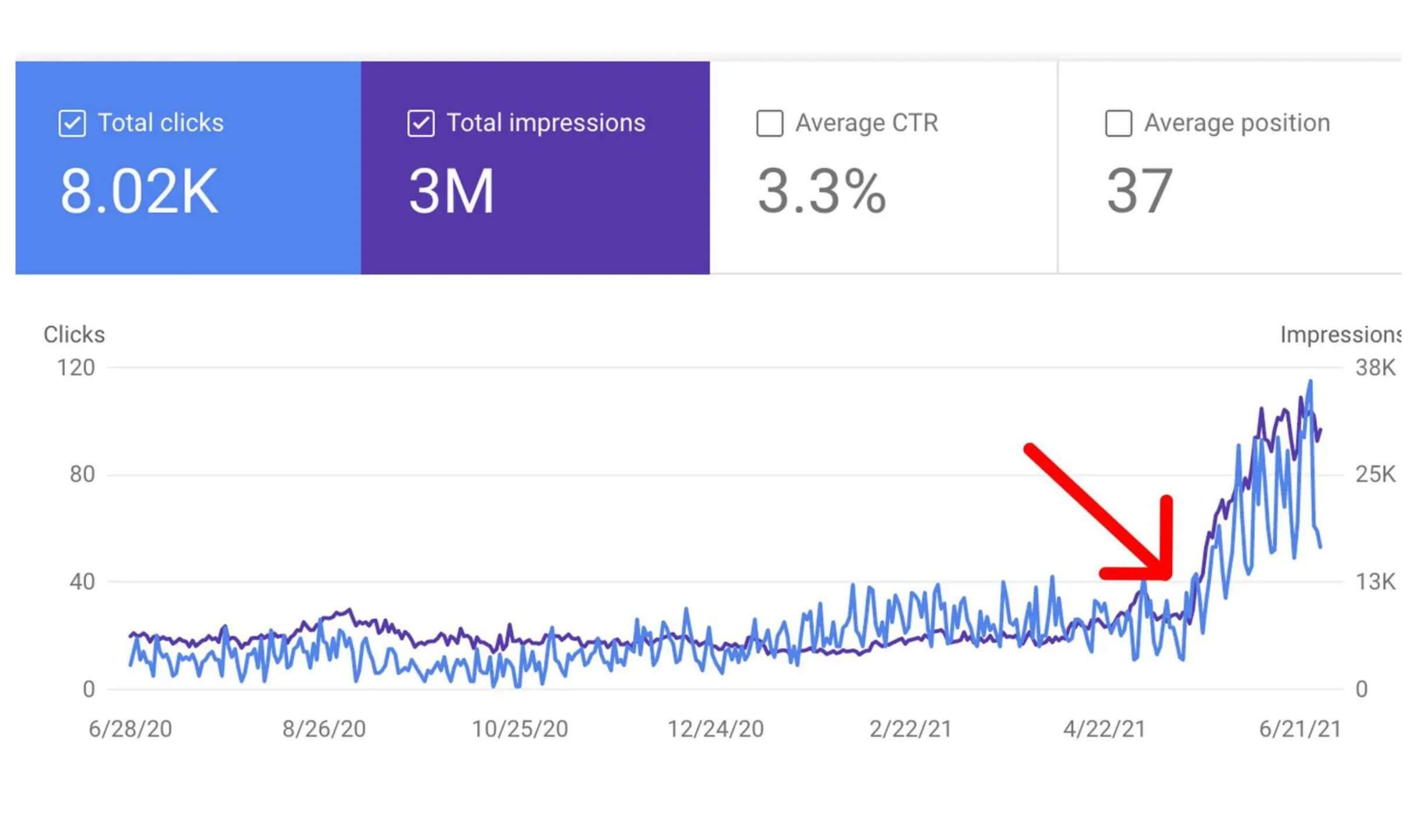 ⚡️
Ready to Dominate Google Traffic?

Try my services risk-free with my money-back guarantee policy.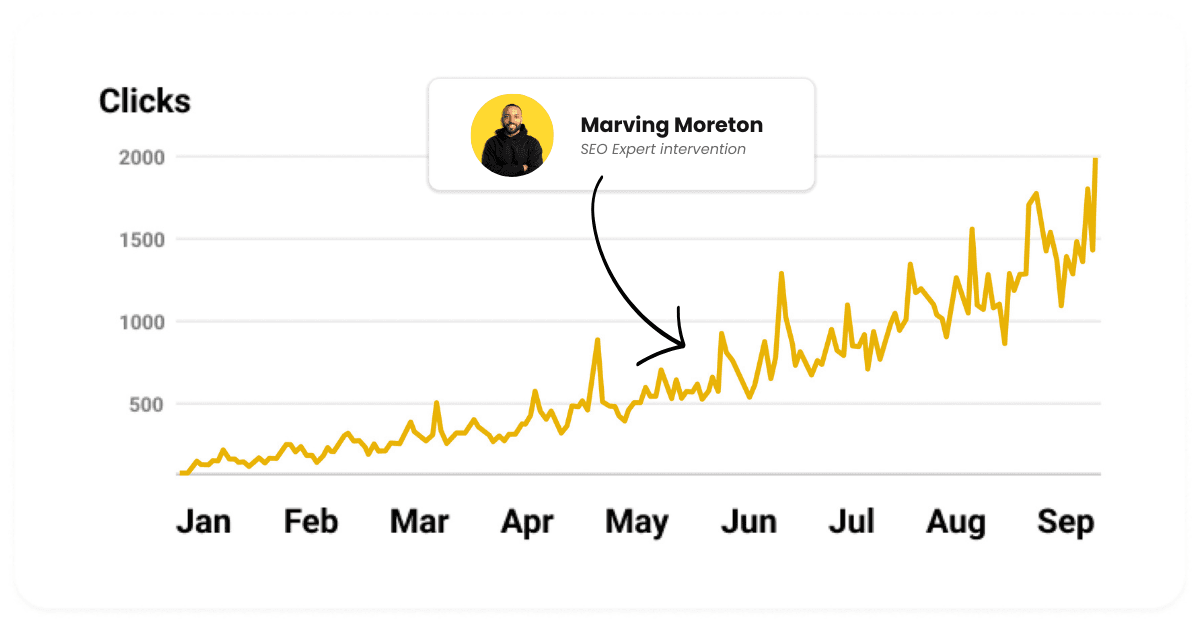 "Marving's SEO Services was game-changing for Remote Marketer Jobs. Precise, actionable, and efficient insights that propelled our brand's reach!"