Search engine optimization in Montreal
Discover Montreal's digital heartbeat. From local nuances to tailored strategies, empower your business in the city where tradition meets innovation.
Bonjour, Montreal! Or should I say, hello? Ah, the unique blend of cultures in Montreal – where English mingles effortlessly with French, creating an ecosystem that's as vibrant online as it is offline. If you're in business here, you'll know that establishing a strong digital footprint isn't just an option – it's a necessity. Let's dive into the fascinating world of search engine optimization tailored just for Montreal.
Montreal's unique digital landscape
Ever taken a walk around Old Montreal? The beautiful cobblestone streets, the blend of the old with the new. That's kind of what the digital landscape in Montreal feels like. It's a blend of tradition with the cutting-edge, local businesses with international reach.
It's the cosmopolitan heartbeat of Quebec, where local brands become international sensations, and global brands vie for a piece of that Montreal flair. But to get there, you need to understand and navigate this landscape smartly.
The importance of local SEO for Montreal businesses
Picture this: You're at Jean-Talon market, surrounded by a plethora of stalls, each one offering something unique. How do you choose where to spend your hard-earned dollars? Perhaps you'll be drawn to the stall with the most tantalizing display, or maybe it's the vendor calling out to you in your mother tongue.
That's what local SEO does for Montreal businesses. It ensures that when someone's searching online, it's your stall they find most appealing. It's about speaking their language, meeting them where they are, and offering them exactly what they want, right when they want it. Think about it – wouldn't it be fantastic if locals and tourists alike could find your business online just as easily as they'd find the best poutine in town?
Technical SEO: the backbone of a strong online presence
Remember when you tried to assemble that IKEA furniture and skipped the instruction manual? We've all been there. It's the same with websites. You can have the best content, the most attractive design, but if your website's bones (read: technical aspects) aren't right, you'll keep running into issues.
Montreal businesses, just like that intricate IKEA piece, need a solid foundation. It's not enough to look good; you need to ensure everything's working seamlessly behind the scenes. From ensuring your website loads quickly to making sure it's mobile-friendly (because who doesn't browse on their phones while waiting for their coffee at Tim's?), the technical part of SEO ensures that your Montreal business doesn't just show up but stands out.
Content strategy: speaking Montreal's language
Did you ever notice how a familiar tune or a dish from home can instantly transport you back in time? Content does that for your audience. It's not about churning out articles or videos but about resonating, connecting, and sparking that Aha! moment.
In Montreal, this means understanding the heartbeat of the city. It's creating content that appeals to the Plateau hipster and the West Island entrepreneur alike. And let's not forget our proud French heritage. Why not spice up your content with a sprinkle of French, or better yet, serve both English and French audiences equally? After all, a bagel tastes as good in any language, right?
Link building: cultivating valuable relationships
Remember high school? The more popular kids seemed to have connections everywhere, right? In the digital world, these connections are backlinks. Now, I'm not suggesting you dive back into the high school popularity contest, but building relationships in the digital realm, especially in a city as connected as Montreal, is priceless.
It's like being a part of the best clubs or societies in town. When reputable Montreal websites link back to you, it sends a signal that you're trustworthy, credible, and, well, popular. It's a nod from the digital elites, a tip of the hat, signaling that you belong.
Your personal touch: why hiring a local freelancer and consultant matters
You know that feeling when you walk into a local cafe, and the barista remembers your order? That's the advantage of going local. It's personal, tailored, and feels just right.
That's what you get when you work with someone who knows Montreal like the back of their hand. Someone who understands the difference between Mile End and Mile Ex, who gets why Saint Laurent is more than just a street. As a local freelancer and consultant, it's not just about business; it's about passion, understanding, and that je ne sais quoi that only someone from Montreal can bring.
Implementing SEO: steps for Montreal businesses
Alright, so we've chatted about the what and the why. Now, let's roll up our sleeves and dive into the how. First, we start with a deep dive – an audit if you will – looking at where you are. Think of it as your business's health check-up.
Next, it's about strategy. What are Montreal folks searching for? How do you align your services or products with their needs? It's a dance between on-page and off-page tweaks, a sprinkle of keyword magic, and a dash of regular monitoring. And voilà! Watch as your Montreal business climbs the ranks, drawing eyes, clicks, and customers.
Future of SEO in Montreal: staying ahead of the curve
Alright, let's peer into our digital crystal ball. What's next for Montreal? As technology evolves and our beautiful city grows, so will the ways we search and interact online. Voice search, AI-driven recommendations, immersive AR experiences – the future is as exciting as a Montreal summer festival.
How can businesses prepare? By staying agile, keeping an ear to the ground, and always, always prioritizing their audience. After all, it's Montreal's unique blend of tradition and innovation, the old with the new, that makes it so special. Ready to ride the wave?
The heart of Montreal: community and collaboration
Have you ever been to Tam-Tams on a Sunday? Or perhaps joined in the fun at the Festival International de Jazz de Montréal? These events, brimming with energy and collaboration, capture the essence of Montreal. In the digital realm, fostering this same sense of community is crucial. Engaging with local influencers, collaborating with neighboring businesses, and participating in local online forums can work wonders for your digital presence. After all, in Montreal, it's not just about standing out; it's about being a part of something bigger.
Adapting to Montreal's seasons: staying relevant year-round
If there's one thing every Montrealer knows, it's the importance of adapting. Just as we switch from parkas to shorts, our digital strategies need seasonal tweaks. Think about it. The keywords and services sought during the icy depths of winter differ from those in demand during the sun-soaked festival season.
By understanding these shifts, you can ensure your business remains top-of-mind, whether it's ice wine or sunblock season.
Multilingual SEO: embracing Montreal's linguistic diversity
In many cities, SEO is a one-language game. But this is Montreal, where a conversation might begin in French and end in English, with a sprinkle of other languages in between. For businesses, this means double the effort but also double the opportunity.
By optimizing your website and content in both official languages, and perhaps even more, you're not just reaching a wider audience; you're resonating with the heart and soul of Montreal. And who knows? Maybe it's time to throw in a bit of Spanish or Mandarin, given our ever-growing diverse community.
Local reviews and their power: Montrealers trust Montrealers
Ever asked a friend where to find the best smoked meat sandwich? We trust local opinions, and in the digital realm, this translates to online reviews. Encouraging satisfied customers to leave positive feedback, especially on platforms popular in Montreal, can boost your credibility tremendously. It's like having a chorus of locals singing your praises at every digital corner.
Digital storytelling: sharing your Montreal journey
Behind every business is a story. Maybe it's a tale of generations, a spark of inspiration during a late-night stroll through Quartier des Spectacles, or a dream nurtured in a Plateau apartment. Sharing this story, this uniquely Montreal journey, can connect with your audience on a deeply emotional level. It's not just about selling a product or service; it's about inviting them into your narrative, making them a part of your journey.
Building bridges: networking in Montreal's digital realm
Have you ever sat at a café terrace on Saint-Denis, watching the world go by? Each passerby, each interaction, tells its own story. In the sprawling digital metropolis that is Montreal, building bridges and fostering relationships is paramount. Attend local meetups, participate in webinars, and join online forums focused on Montreal's digital landscape. After all, isn't it said that Montreal's heart beats in its communities, both online and off?
User experience (UX): more than just a buzzword in Montreal
Imagine walking into Schwartz's. The aroma, the bustling atmosphere, the anticipation. That's user experience in the real world. Now, translate that to your website. How do users feel when navigating your content? Is it a seamless, enjoyable journey, or more like getting stuck in traffic on the Décarie? In Montreal, where competition is fierce and consumers are savvy, prioritizing UX isn't just a good idea; it's essential.
Social media: Montreal's digital playground
From the vibrant street art in the Plateau to the culinary delights of Little Italy, Montreal is an Instagrammer's dream. But beyond the perfect snaps, social media platforms offer a unique space for businesses to engage directly with their audience.
Platforms popular in Montreal, like Instagram, Facebook, and even local favorites like MTL Blog, become arenas to showcase your offerings, engage in conversations, and tap into the city's zeitgeist.
Keeping it fresh: the art of updating your digital strategy
Just like Montreal's seasons, the digital realm is ever-evolving. What worked last year, or even last month, might not resonate today. Regularly revisiting and refreshing your digital strategy ensures you're not left out in the cold. Remember the OSM's (Orchestre symphonique de Montréal) adaptation to the digital age? They evolved without losing their essence. In a similar vein, be prepared to pivot, adapt, and grow.
Ethical SEO: building trust in a skeptical world
In an era where trust is a commodity and fake news grabs headlines, ethical SEO practices are more crucial than ever. Montrealers, known for their community spirit and strong values, appreciate and reward transparency. Avoid shortcuts and dubious tactics. Instead, focus on genuine value, integrity, and building trust. After all, isn't trust the foundation of every lasting relationship?
Conclusion: Montreal – where tradition meets innovation
The juxtaposition of centuries-old architecture with modern skyscrapers captures Montreal's spirit perfectly – a blend of rich traditions and forward-thinking innovation. In the digital realm, this translates to a dance between time-tested strategies and the latest trends. Embracing both can propel your business to unimaginable heights.
Final thoughts
The journey through Montreal's digital streets is thrilling, filled with opportunities and challenges. As you pave your path, keep the essence of Montreal – its people, its cultures, its heartbeat – at the core of your strategy. And when in doubt, remember the city's motto: Concordia Salus – salvation through harmony. Here's to harmonious, successful ventures in Montreal's digital world. À la prochaine!
Get Your Free On-Page Content Checklist
Boost Your Content Quality: Just enter your email and get our essential On-Page Content Checklist straight to your inbox.
3k+ people have downloaded this checklist.
Your email is secure and won't send you any spam.
Audit SEO Global

360° SEO audit of your website, study of your market, your competitors and the 4 SEO pillars to produce complete and personalized recommendations.

SEO Optimization

SEO strategy and SEO optimization of your website. New tree structure and planning of the different actions to be carried out on your website.

Reporting

Setting up of a monthly report and follow-up of SEO actions. The reporting allows to follow the positioning of your site as well as to analyze the various key indicators of your company from a referencing point of view.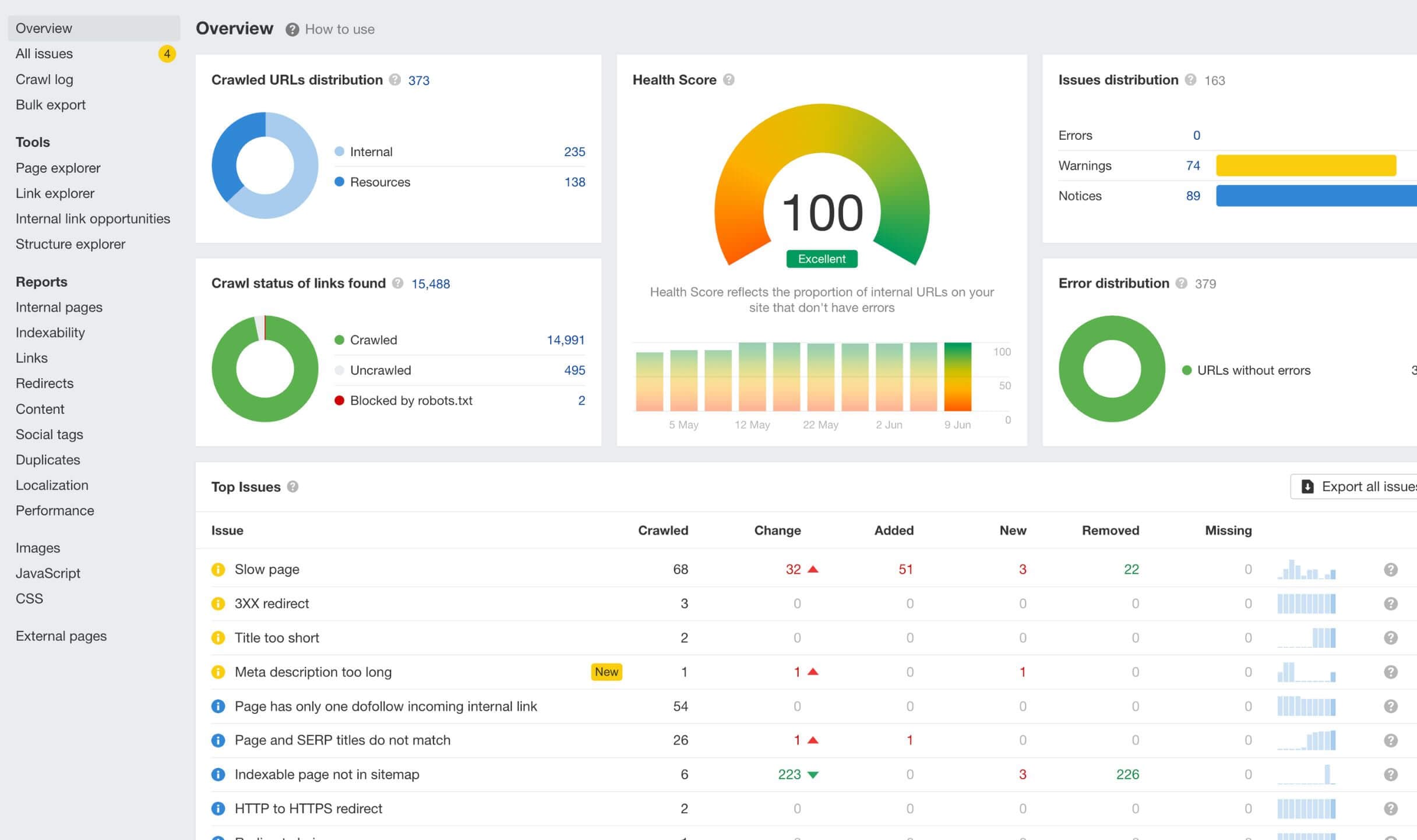 Keyword study

Identify relevant high-volume keywords on which you absolutely must position yourself to reach your target.

Personalized audit

Highlighting the blocking points as well as a list of SEO recommendations requiring little effort but many benefits.

Semantic cocoon

Produce a new site tree and word universe optimized for the positioning of your pages and to increase your conversion rate (UX)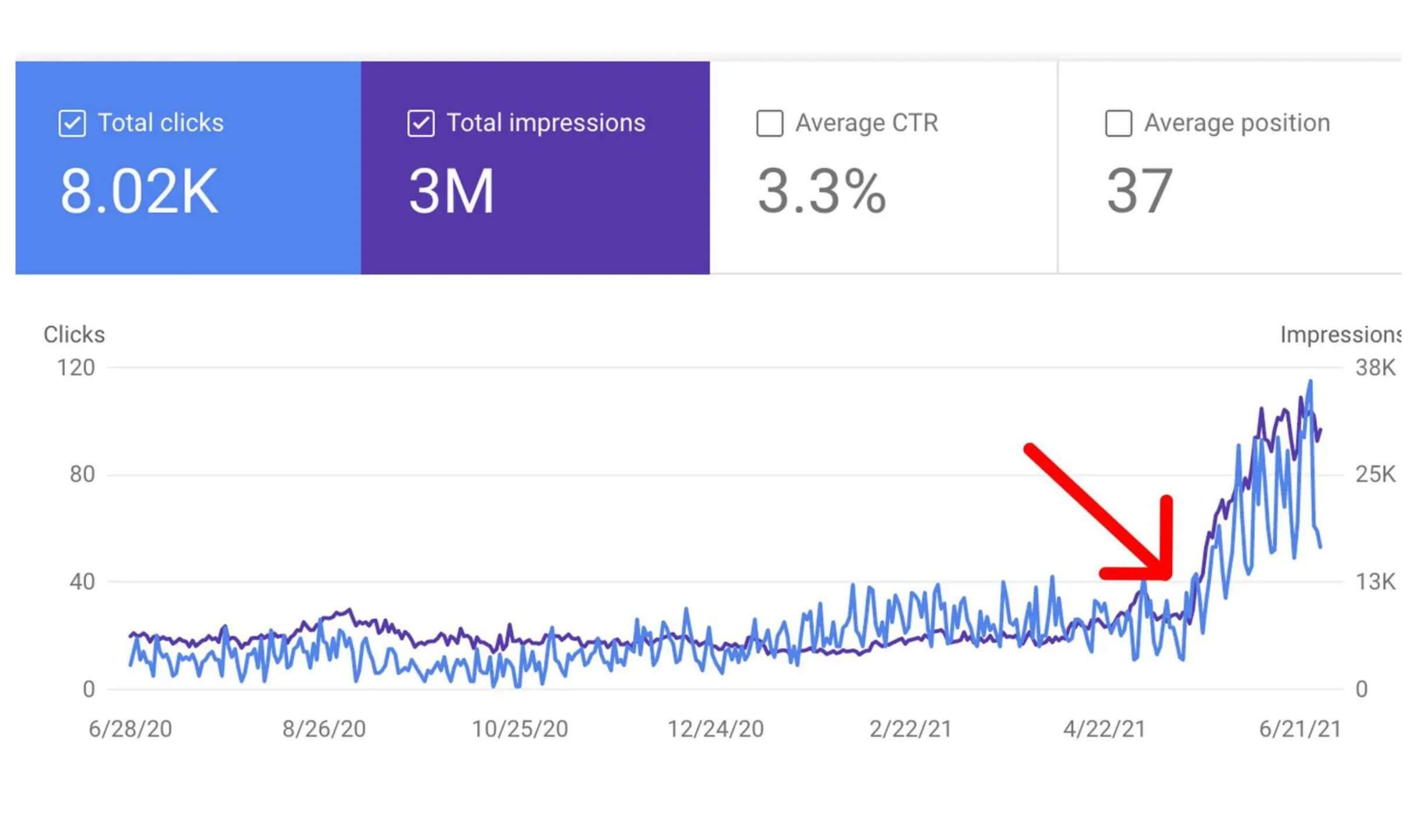 ⚡️
Ready to Dominate Google Traffic?

Try my services risk-free with my money-back guarantee policy.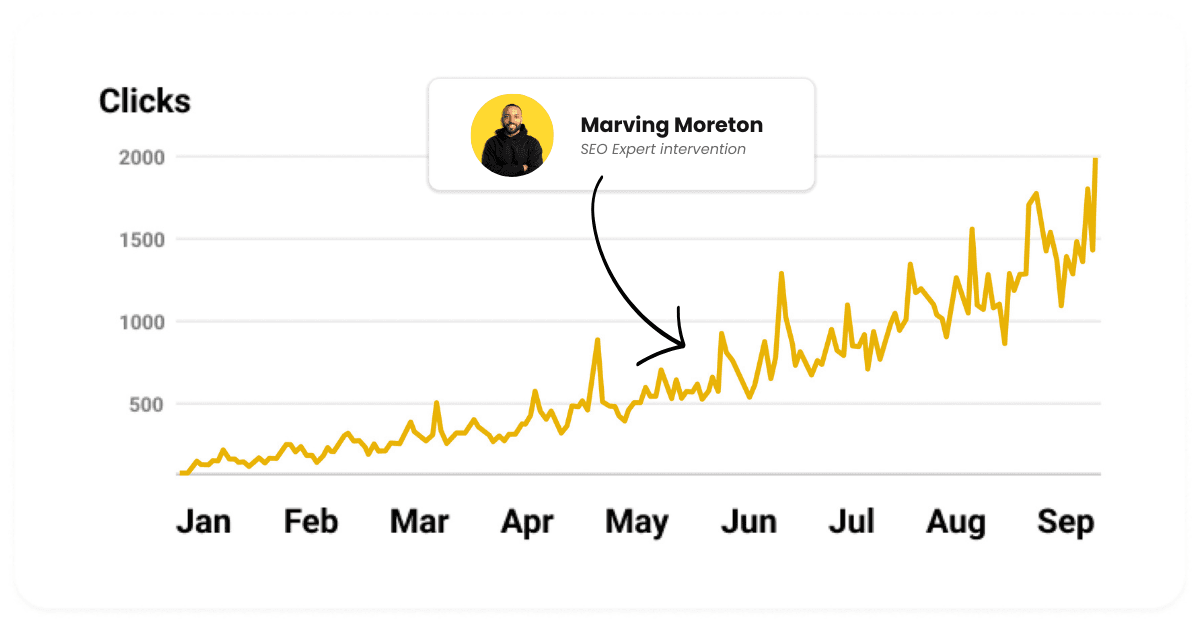 "Marving's SEO Services was game-changing for Remote Marketer Jobs. Precise, actionable, and efficient insights that propelled our brand's reach!"