Navigating SEO with a Top Consultant in Paris
Discover the transformative power of SEO in Paris, learn how a local consultant can optimize your business, and explore real-life success stories in the Parisian digital landscape.
At Agency side, Client side or as Freelancer
In the heart of Europe, Paris, a city renowned for its art, fashion, gastronomy, and culture, also serves as a hub for business and technology. SEO, or Search Engine Optimization, plays a pivotal role in the city's digital landscape, helping businesses expand their online presence and reach their target audience more effectively.
But what exactly is SEO, and why is it so crucial for businesses operating in Paris? Furthermore, why is hiring a local SEO consultant crucial for business success in this bustling metropolis? Let's delve into it!
The landscape of SEO in Paris
Paris harbors a dynamic and competitive digital market, making SEO more crucial than ever. For Paris-based businesses aiming to gain a competitive edge, understanding the local digital market is the key. With numerous companies vying for the attention of consumers, having an optimized online presence can set a business apart from its competitors.
However, this environment also brings unique challenges, including understanding local search trends, consumer behaviors, and industry standards. Does the evolving digital landscape seem overwhelming? Well, this is where an SEO consultant comes into play, especially one based in Paris, who knows the local market like the back of their hand!
The role of an SEO consultant
An SEO consultant's role is multifaceted and extends beyond mere keyword implementation. They are responsible for enhancing a business's online visibility and driving organic traffic by optimizing website structures, content, and backlinks.
What's more, in a city like Paris, where consumer behaviors and market trends are distinct, a consultant SEO Paris will tailor strategies to meet the local audience's specific needs and preferences.
SEO consultants constantly decode search engine algorithms to help businesses rank higher in search results, which is imperative for acquiring new customers and building brand credibility. A locally based consultant not only grasps the global SEO trends but also incorporates an intimate understanding of Parisian culture and consumer behavior into their strategies.
They can accurately discern the nuances of the local market and adapt strategies to resonate with the Parisian audience.
Wondering how beneficial it would be to have someone who understands both global SEO trends and local Parisian market intricacies by your side? It can be the game-changer your business needs, ensuring that the strategies employed are in sync with local demands and global standards!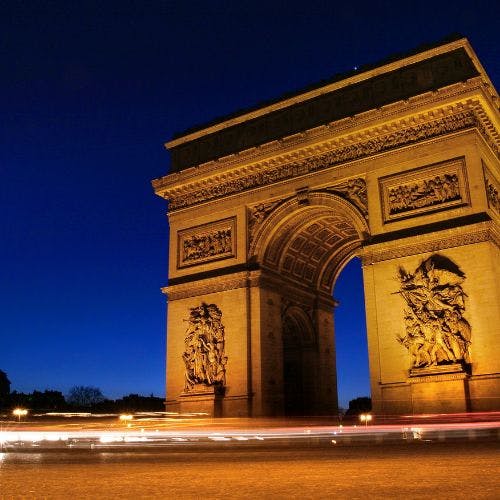 How to choose the right SEO consultant in Paris
Finding the right consultant SEO Paris may seem like finding a needle in a haystack, but identifying your business-specific SEO needs is the first step. Once the needs are laid down, the search can be narrowed to find a consultant possessing the expertise, experience, and local market knowledge matching your requirements.
Scrutinizing the consultant's past results and experiences is crucial. Have they managed to propel their clients to the top of search results? Have they worked with Paris-based businesses before? Clear communication and transparency are also vital when choosing a consultant. It's important to establish mutual expectations and ensure that the consultant can elucidate complex SEO concepts in layman's terms.
Are you feeling a tad overwhelmed with all the considerations and choices? Worry not! It's normal to feel this way, but remember, the right consultant can align their expertise with your business vision, paving the way for unprecedented growth and success.
Benefits of hiring a consultant SEO Paris
So, why should you consider hiring a local SEO consultant in Paris? Well, they bring a plethora of benefits to the table! Their adeptness in local SEO strategies ensures that your business is visible to the right audience. They possess an extensive network of local resources and partnerships, offering your business a competitive edge.
A consultant SEO Paris provides insights into local market trends and consumer behavior, enabling the crafting of bespoke, business-specific SEO solutions. With their in-depth knowledge and expertise, they can navigate the local digital landscape efficiently, ensuring your business resonates with the Parisian audience.
Isn't it fascinating how a local SEO consultant can tailor strategies to your business needs, enhancing your online presence and positioning your brand effectively in the Parisian market? It indeed is a journey of mutual growth and learning, one that could set your business on the path to sustained success.
Potential challenges and solutions
However, it's not all smooth sailing! Implementing SEO strategies in Paris comes with its share of obstacles. The competitive digital market demands innovative solutions, and an SEO consultant must be adept at addressing these challenges. They employ proactive measures and provide solutions to circumvent these hurdles, ensuring the continual growth and evolution of your business in the Parisian digital space.
It's these challenges that make the journey interesting, don't you think? Overcoming them not only strengthens the business's online presence but also provides invaluable insights and learning, fostering continual improvement and adaptation.
Future of SEO in Paris
Looking forward, the future of SEO in Paris seems exhilarating! With emerging trends and innovations, the SEO landscape is in a constant state of flux. For businesses aspiring to stay ahead of the curve, adapting to these changes and embracing continuous learning is crucial.
A consultant SEO Paris will be the beacon guiding businesses through these uncharted waters, ensuring they stay updated with the latest trends and innovations. The dynamic nature of SEO demands a constant evolution, and who better to navigate this journey than a seasoned SEO consultant familiar with the intricate tapestry of the Parisian market?
Conclusion
In conclusion, the importance of SEO, particularly in a vibrant and competitive market like Paris, cannot be overstated. Hiring a local consultant SEO Paris can be the catalyst propelling your business to new heights, ensuring your strategies are not only globally competitive but also resonate with the local audience.
If your business is set on the path of digital growth in Paris, investing in professional SEO consultancy can be the cornerstone of a sustainable and successful journey. After all, who wouldn't want to leverage local expertise to make their business stand out in the city of lights?
Wouldn't you want your business to be a part of the exciting digital evolution happening in Paris? The right SEO consultant could be your partner in this exhilarating journey, helping your business thrive in the dynamic Parisian landscape.
Consultant SEO
An SEO expert works on a set of factors in order to improve the visibility of all the pages of the website in the search engines. Each SEO consultant has his own method. My approach is based on four main factors:
Technical
Clean up your website of configuration errors, duplicate pages that are too slow or difficult to access by the visitor.
Content
Study your content so that it is relevant to both your ideal client and your target audience.
Popularity
Boost your external link and citation strategy, demonstrating to search engines that your site is a credible, authoritative source.
Search Experience Optimization
Optimize the user experience by synergizing SEO rules, the customer journey and the conversion tunnel.
SEO Consultant
Available in France and Canada
A true stereotype of generation Y, I was interested in the world of startups at an early age before discovering a passion for Digital Marketing. I am available nationwide to help with SEO issues for companies in France and Canada.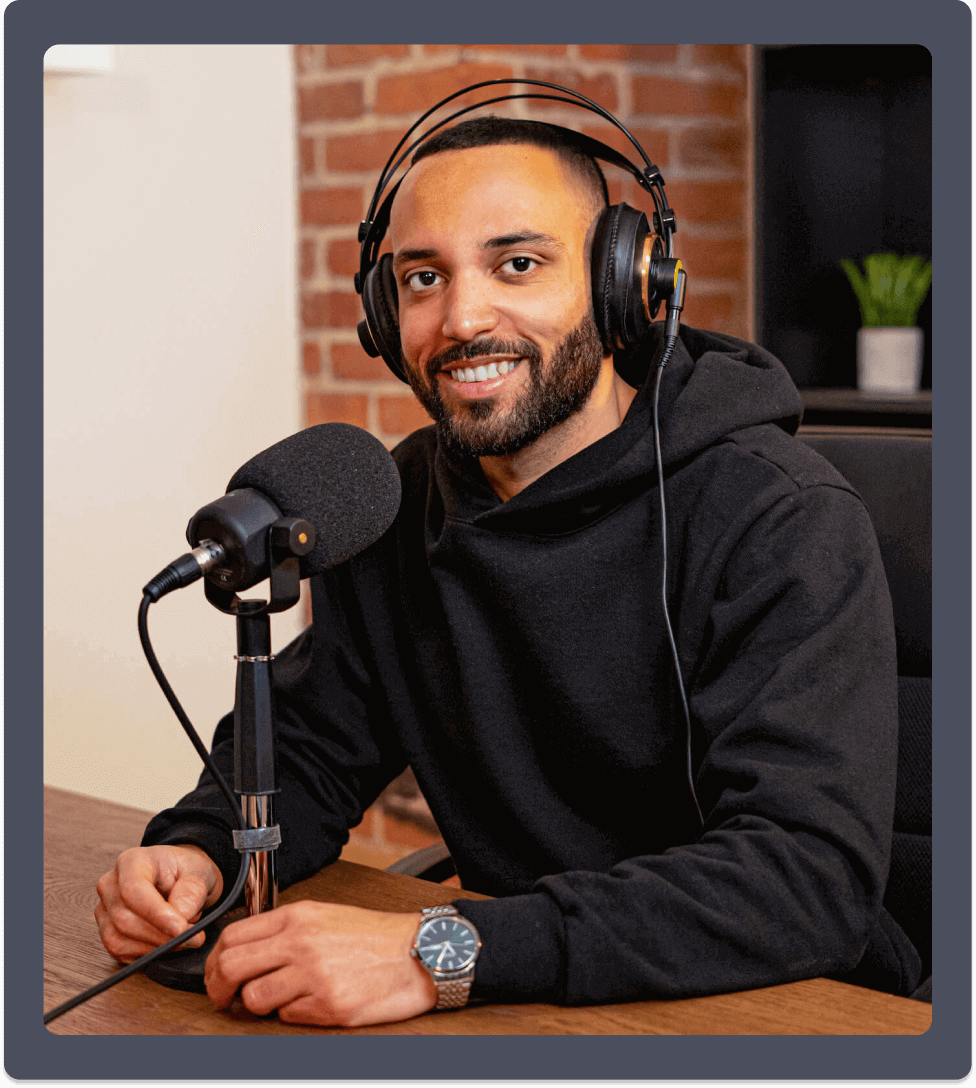 Frequently asked questions about SEO
Get in Touch

If you're a business in Paris looking to improve your search engine rankings, our team of SEO consultants is here to help. With years of experience in the industry, we know what it takes to drive organic traffic and qualified leads to your website.
Contact us today to learn more about our SEO services in Paris.